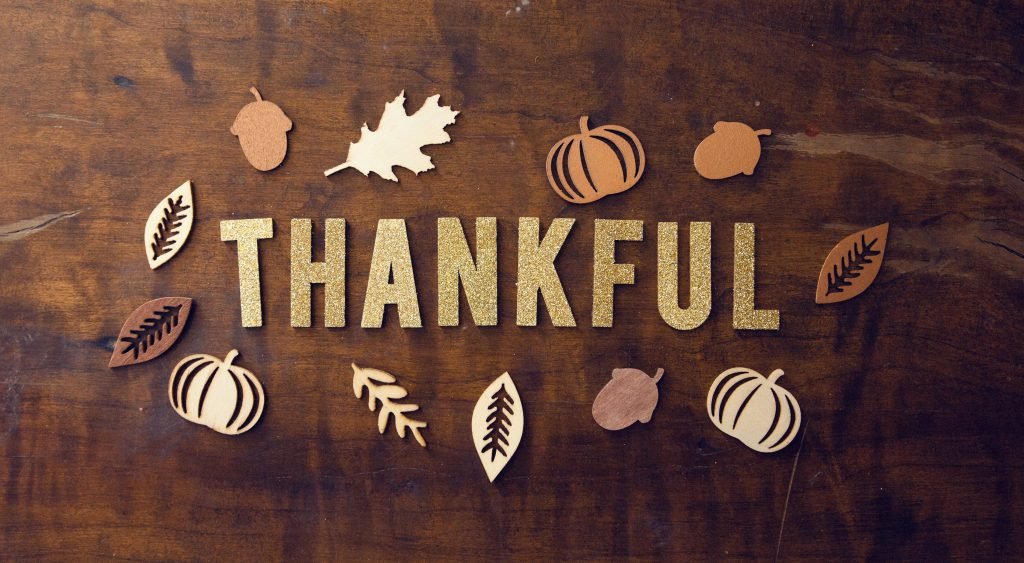 I intended in this post to outline all the things I'm thankful for this Thanksgiving. But then something happened that shifted my focus...

As I write this, yesterday was Thanksgiving 2021. Our younger son Greg invited Marianne and myself to join them for a Thanksgiving turkey dinner at the home of his wife Gretchen's parents in West Pittston PA. We first went to Greg's home as Greg and Marianne prepped what seemed like an unending potpourri of side dishes, which we transported to the home of Gretchen's parents only a few blocks away.

After an incredible feast, and in a spaced-out stupor of tryptophan, I was just looking around the table as everyone was talking to each other and it came to me... This table was a microcosm of all that I'm most thankful for as the end of 2021 approaches... courage, resilience, aspiration, dogged determination, sacrifice, friendship, family and love. Here's why...

To the left of me at the table was our son Greg.

Greg started out his life dealing with some early weight and younger-brother self-esteem issues. We continually searched for something that would get him excited and motivated about looking forward. After many tries, we stumbled on an answer in the form of a gift membership at the local Gold's Gym. It was a transformational moment. He took to the challenge and discipline of working out with a newfound enthusiasm that thrilled us.

Only problem – Greg was born with a birth defect. He did not have a left pectoral muscle. So lifting weights that challenged chest muscles, like the bench press, were incredibly difficult. He loved it so much that he wanted to compete in a powerlifting competition, which included the bench press as one of three parts of the competition.

We worried that he would hurt himself trying too hard to overcome his not having that pectoral muscle. And we worried that he would be disappointed if he could not compete with the inability to score well on one-third of the competition.

But Greg's drive and determination prevailed.

He became a beast on the other two parts of the competition, the dead lift and squat, and ended up doing very well in the competition. And with that confidence builder firing his drive, Greg went on to become a national-level powerlifter placing 2nd in an international drug-free competition with a deadlift of 580 lbs and a squat of 560 lbs (both USA national records), but "only" 235 lbs in the bench press – 135 lbs less than the winner of the competition – at age 16!

Needless to say, we were immensely proud of him.

Greg earned a college degree in athletic training and sports medicine, became a strength trainer and eventually founded a highly successful company that sells electrical stimulation units to doctors and physical therapists statewide. I'm so thankful for Greg's internal strength and determination that overcame adversity to create a fulfilling life for himself and his family, as well as an example for his daughter of the power of overcoming.

Next to Greg at the table was his extremely talented wife Gretchen.

Gretchen is a very smart lady. She earned a master's degree in chemistry and was a college chemistry professor until she sacrificed her career to join Greg as the startup of his business accelerated. Greg and Gretchen became a power team working together to build what is now a thriving business (similar to how much working as a team with Marianne helped me grow our business beyond my expectations).

But what I'm perhaps most proud of about Greg and Gretchen is how caring and intelligently they managed raising their daughter Ava who was diagnosed with diabetes as an infant. The challenges over the years to both be protective and also provide normalcy in her life were daunting. As I looked across the table at Ava smiling and laughing, a very normal, determined college freshman with a bright future, I found it very moving.

Despite the challenges, Ava is a walking success story.

As a child, she earned straight A's in school, played in the marching and concert band, sang in the choir, became a certified yoga instructor and earned a Black Belt in Tae Kwan Do. She earned a scholarship to prestigious Bryn Mawr College in Philadelphia where she is now a freshman still acing everything! How can you not be thankful for a story like that in a world where people question the grit and determination of young people?

And sitting next to Ava was Olivia, a fellow freshman at Bryn Mawr.

Ava brought her friend Olivia home because she is from California and could not go home for Thanksgiving. After the meal was over, I had a wonderful conversation with Olivia. She also is a remarkable young person, level-headed, grounded and aspirational.

She feels a calling to go into medicine to help people. And she has a mature-for-her-years view of the world swirling around her. As she put it, she was thankful for being able to learn and grow in the "bubble" of a university campus like Bryn Mawr as she prepares to go out into the world.

Seeing two young people of this quality inspires me to be hopeful that the world will be in good hands as the next generation brings its hopes, dreams and talent to the challenges our generation is leaving behind.

Next to Ava was her grandfather, Ron.

Ron was recently operated on for a very serious form of cancer. He's the same age as Marianne and me. Ron is another dramatic example of the power of early detection. "Just not feeling right" drove Ron to the doctor to check it out. That decision saved his life.

He's facing months of chemotherapy and radiation, but any delay would have been a fatal mistake. Watching Ron, still, as always, cheerful and full of life was inspiring. Overcoming adversity with a forward-looking spirit and optimism is a gift and an essential skill as we age.

I still remember how devastating it was to hear a doctor inform me that I had cancer in multiple organs and would need major surgery. It was scary, of course. But I knew that my attitude would play a big role in how this would play out. Like Ron, my focus was on projecting confidence and a positive, forward-focused attitude because the person I knew I had to convince most was ME. Now 3 years cancer-free and excited about life, I know how important that attitude can be.

Next to Ron was his wife Mal.

Mal is 70 and is retiring in a month from a challenging career as vice president of sales and marketing for a major management company for hotels and resorts nationwide. Mal could have comfortably retired 5 to 8 years ago, but she loves her work. Mal has had her health issues, including Covid, but she's a tough mother who is inspired by her work.

It's pretty great having your boss encouraging you to stay on at 70. Must be doing a lot of things right. I'm thankful to see such competence and authentic love of work at age 70. It is truly inspiring and a wonderful example for her granddaughter.

And, lastly, sitting right next to me, as always, was my extraordinary wife of 57 years, and partner for life, Marianne.

What a gift having a totally trusted and highly competent CFO beside me as we built our business (I was thankful every day)... and she never missed a beat even during the 6 daunting years when she dealt with caregiving for our 3 elderly parents we brought into our home.

She's had her own health issues, suffering with debilitating hip and leg pain. She recently got a steroid injection in her back and will shortly get one in her hip. She never complains, is always smiling and cheerful, and is forever caring of everyone else rather than herself. What a role model for our children and grandchildren!

And, even though they couldn't be with us for Thanksgiving, I kept thinking about our older son Jeff, Carolyn and their family.

We miss so much not being able to be with them – especially on holidays. Jeff is a microbiology professor and nationally prominent researcher in the field of aging at the University of Virginia in Charlottesville. Last year he was voted Outstanding Graduate School Professor by the UVA Medical School. And Carolyn has also been a wonderful partner working together with Jeff in his department at UVA (while studying for her Master's Degree).

I'm thankful for how Jeff and Carolyn, too, have found the strength and resilience to deal with some parenting issues, and do so with a consistent, selfless love of their children. I'm so proud of what good men both of our children have become, and so thankful for their support as Marianne and I deal with our aging challenges.

All in all, I have so much to be thankful for.

Join our EverAgeless community.

Check out our archive of past blog posts. There are lots of interesting topics there.

My new book EverAgeless: 6 Steps To An Ageless Life is now available on Amazon. Check it out.