EverAgeless: 6 Steps To An Ageless Life
The book is now available on Amazon!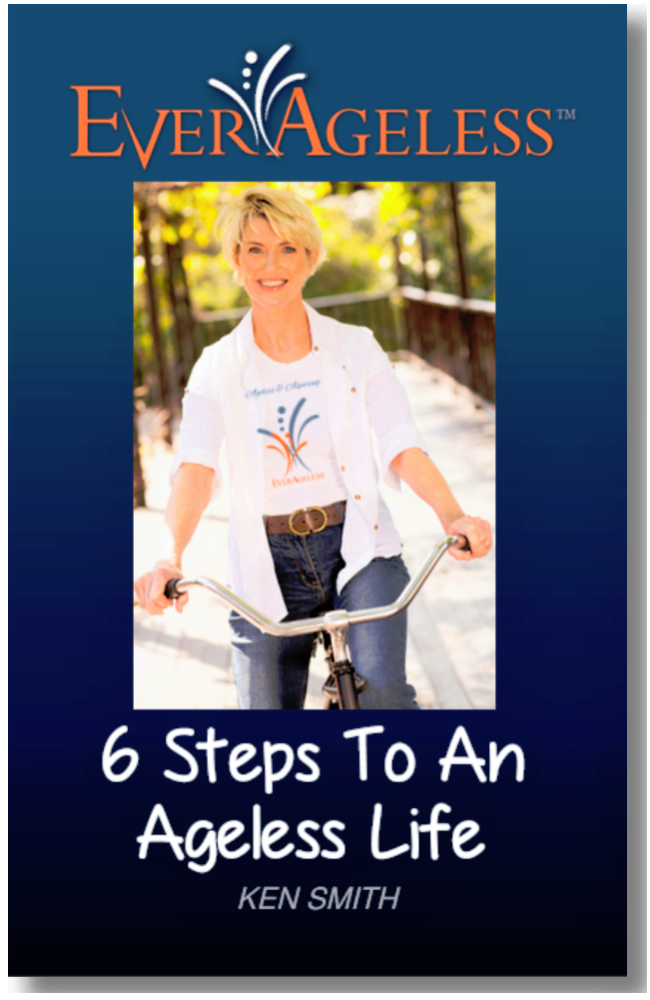 Click Here to check it out on Amazon.com
We built EverAgeless.com as an advocacy for proactive, action-focused movement toward an "ageless" state of mind. Passivity, lethargy and resignation are faceless enemies that challenge us as we age. Fear erodes confidence.
Disappointments sap the spirit. Energy wanes. And always… always… the mortality freight train keeps picking up speed… creating this century's intense, debilitating pressures often called "3-F Frenzy" (Find Fulfillment Fast!).
Hard-Wired Emotional Thinking This hard-wired emotional thinking has defined aging since prehistoric man first recognized that younger, stronger hunters were beating him to the prey, and anxiety about the future began invading his thinking. In today's media-rich world, reminder images of that steamrolling train are everywhere –in movies, on TV, social media, smart phones and all over the Internet – overwhelming us with oppressive amounts of data and youth-focused images. We watch, sometimes stupefied, as technology advances at blurring speed. We struggle to cope with oppressive email and text volume.. downloading endless information to a brain that seems to be firing in slow motion…
No wonder we feel the pressure of TIME And at the center of all this angst is the ultimate pressure to find fulfillment – FAST - while there is still time. We believe one of humanity's core traits is the need to find fulfillment – to find meaning and purpose in life beyond existence. It's the reason communism and dictatorship can never endure. It's the reason the future of government, education, the economy, indeed the future of the world lies in empowering and energizing the individual's quest for fulfillment in his or her life.
A Path To Meaning And Purpose At the risk of sounding too preachy, these 6 Steps To An Ageless Life are as valid for a school, a team, a business or a government as they are for you as an individual – because the principles are the same. They represent a path to fulfillment, meaning and purpose that energizes life – for yourself, your family and friends, co-workers, your company, your community, your government, your world.
Alas, this lofty sermon can be fodder for a lively discussion at another time (and, perhaps, another book). But for now, the focus of this book and web portal will be entirely on you – on your personal quest for Agelessness and An Ageless Life.
More To Come...
As the book and web portal progress, more excerpts will be forthcoming. We will continually broaden and deepen our advocacy for the 6 Steps. Hopefully, these short book excerpts presented here will stimulate your curiosity to discover more about this fulfilling quest. We also welcome your feedback and contributions to our research.
Send us your Comments about this Book Preview or our website – how are we doing? What can we do better? Go Here
Send us your "Life Story" Anecdote Go Here
Suggest Possible Products/Services that we could offer… Go Here We are working on a more intuitive EverAgeless Feedback Forum to provide an even more interactive dialogue as we progress.
Click Here to check out EverAgeless: 6 Steps To An Ageless Life on Amazon