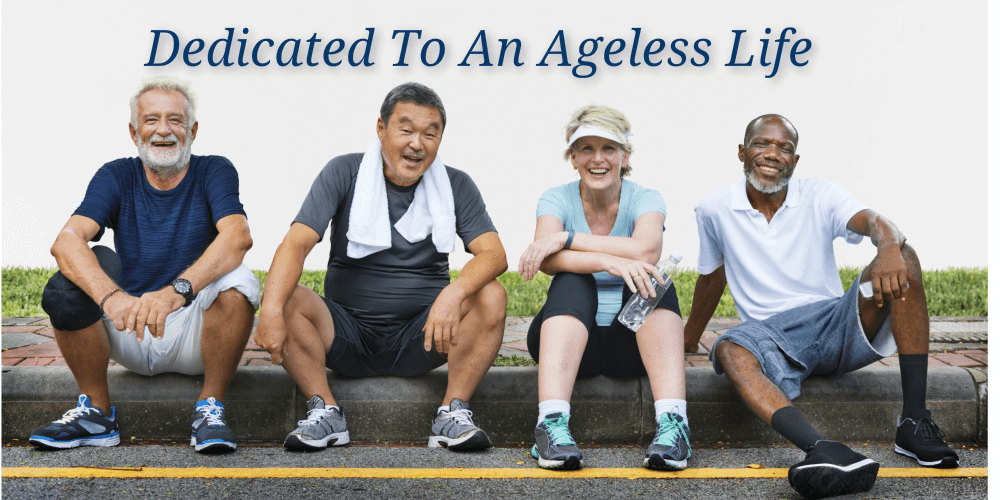 What is the most common characteristic of the Baby Boomer Generation?
They hate being called Boomers. They hate any labels related to age. This lot are independent souls! They're shaped by Post-World War 2 optimism, winning the cold war, the civil rights and women's rights movements and the free-wheeling hippie movement.
Age is confining.
Aging is the enemy. Aging defiantly ... aging ageless is a way of life… a state of mind. Biology and real-world issues often challenge an anti-aging state of mind. And Covid-19 has changed everything. But this cohort is relentless in pursuing youthfulness, personal growth, self-expression and self-fulfillment.
Aging cannot be allowed to interfere with the fullness of an ageless life.
To be contrarian, we contend that labeling this generation is, itself, too confining. In our researching for this site, we found that the numbers of people who search on Google using terms like" anti aging" are as high at age 45-50 as for age 51-55, and search numbers for age 70+ are also remarkably high. Aging defiantly is not just the focus of the boomers. It's wider than that.
The Ageless Generation
That's why we contend that a better identity for this cohort is a wider age group than the boomers – to include age 45-80+ – THE AGELESS GENERATION or GEN A's. We'll explain more in the next section.
We're about building an Ageless Generation community
In this section we'll provide our perspective on what constitutes an ageless life, why aspiring to an ageless life is so worthwhile and so fulfilling. We'll outline the 22 Life-Changing Events that trigger movement into different Life Stages... and offer inspiring Life Stories from the EverAgeless community.
We'll introduce you to the 6 Steps To An Ageless Life and my new book on Amazon.

We'll introduce you to The FearLess Project which provides our brain-science-based recommendations on how to Overcome Fear and Filter Stress - barriers that stand in your way on your personal journey to an ageless life.
We'll also outline the latest brain science that drives advances in anti aging Brain Fitness and Learning.
And we will provide suggestions on addressing Weight Loss And Fitness in the Covid-19 era with a common-sense personal perspective on dieting - including outlining our own "DBS Diet."
We'll offer our extensive personal experiences with caregiving for aging parents in our Elder Care guide - including our Elder Care Diary documenting our 2+ years caring for 3 elderly parents at the same time in our home prior to their passing... plus an extensive library of resources in our Elder Care Resources Directory. There you'll find links to resources for...
Long Term Care

Nursing Homes

Assisted Living

Hospice

Alzheimer's

Home Health Care

Aging Issues

Elder Care Health Information